Caring, Community-Based Partners in Health
Hansel Union Consulting, PLLC was established in 2010 to provide quality, personal therapeutic services.
Our mission at Hansel Union Consulting, PLLC is to provide supports to assist children, adults, and families with developmental, intellectual and neurological disabilities.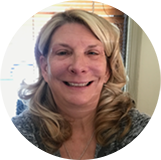 Dr. Hansel-Union, PhD, LPN, PBSF 
|

CEO

Dr. Hansel-Union earned a Doctorates of Health Administration from Kennedy-Western University. She received her Masters of Public Administration from Virginia Polytechnic Institute and her Bachelors of Business Administration from Radford University. She also was admitted to Virginia State Board of Nursing in 1976. She has dedicated her life to helping children, elderly and individuals with disabilities.

With years of experience in the health care industry, Dr. Hansel-Union has a long history of advocating to the VA General Assembly for increased health awareness and resources. Board involvement and Community volunteerism include:
Board Member Portsmouth Partnership
Member – Olde Towne Business Association
Member – Virginia Network of Private Providers
Dr. Hansel-Union is the CEO of Hansel Union Consulting, PLLC and she currently works with individuals with disabilities in residential, day support and community programs in the Hampton Roads area. She lives in Portsmouth, VA, with her husband, Douglas B. Union. She also has three wonderful adult children and two grandsons. Dr. Hansel Union experience a neurological disorder at the age of 38 in which she experienced left sided weakness and aphasia. It was though rehabilitative therapy that Dr. Hansel-Union was able to have a complete recovery.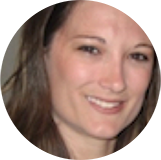 Janice Krallman, MS, CCC-SLP
|

Director of Therapy

Janice a certified speech-language pathologist and has served her community for over 10 years, in a variety of settings, including: schools, home health, hospitals and skilled nursing facilities. Janice began my journey as an SLP in a small school district in Texas. But her life led her to the tiny island of Hawaii, and then marriage to the love of her life, a LT Commander in the US Navy. Janice is a very proud Navy wife!! Janice has a beautiful daughter, who is full of life, an amazing reader and can make anyone laugh. But, she cannot leave out her four legged children either: Charlie, a sweet chocolate lab, full of personality black lab, Shadow and one very silly cat, Jinx. Her passion in life is teaching and helping others. It is one that comes from personal experience. Janice entered the SLP world after learning about her father's head injury which left him no longer able to communicate the way he did that morning before work. From that moment, she knew she had a responsibility to learn, guide, grow, and teach communication to patients and their families.
Charles Brogan, BS 
|

Director of Operations

Charles earned a Bachelor's in Geology from Radford University, after serving in the United States Army as a Military Police officer for 10 years. He spent much of his childhood to adolescence volunteering, and was awarded the Virginia Volunteerism Award. Living in Colorado he expanded on the leadership skills taught in the military, working in the civilian world as manager of a scientific laboratory for five years.  He is now returning to Virginia to serve as Director of Operations for Hansel-Union Consulting, PLLC.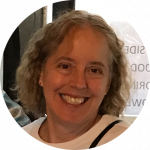 Cindy Halonski, CTRS
Cindy Halonski is a Certified Therapeutic Recreation Specialist, who graduated from Longwood College in 1984. She worked with adolescents and adults in a psychiatric setting for 21 years. She then worked at a skilled nursing facility for 14 years with residents who had physical and mental disabilities to include Traumatic Brain Injury. She loves to see individuals with disabilities accomplish their goals and have fun! She has been married since 1986 and they have an amazing son who lives in Richmond, Virginia. She lives in Virginia Beach with her husband, mother-in-law and four cats. She enjoys listening to music and working in the yard.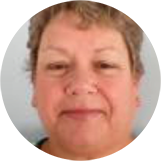 Diane Gressett, MS, CTRS
Diane Gressett has a Master's in Therapeutic Recreation from Virginia Commonwealth University. She has over 30-years-experience in the field working with both children and adults with physical and mental disabilities.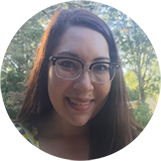 Kim Herborn, PBSF
Kim Herborn graduated with a Bachelor's in Sociology from Longwood University and received her Positive Behavioral Support Facilitator endorsement from VCU. Kim has worked with children and adults with intellectual and developmental disabilities for over 12 years in the school setting and residential. Kim also has experience working with individuals with severe mental health disorders. She has a strong passion for advocating for people with disabilities. She is an active member of the Arc of VA and previously served as the Arc President for Hampton Roads.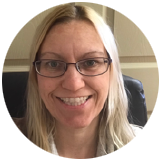 Diana Levering, MA, PBSF
Diana graduated with a Bachelor's in Psychology from St. Leo University, Master's in Human Services Counseling from Liberty University, and received her Positive Behavioral Support Facilitator endorsement from VCU. Diana has worked with individuals with intellectual and developmental disabilities for over 10 years. She has a strong passion for ensuring that individuals with disabilities are treated with dignity and respect and have the supports they need to live the life they choose to have. In her downtime, Diana enjoys spending time with her family and friends, likes to travel, and finds peace in nature.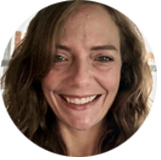 Laurie Robins, MS, OTR/L
Laurie is a nationally certified occupational therapist who earned her undergraduate degree from the University of Virginia and her Master's of Science in Occupational Therapy from Virginia Commonwealth University.  Laurie has over fifteen years of experience, serving clients across the lifespan in a variety of settings, including early intervention, geriatrics, private practice, and school-based therapy.  She is passionate about finding solutions to help clients reach their goals and live the lives they desire.  Laurie lives in Virginia Beach with her husband and three sons.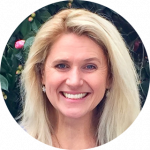 Deanne Vasely, MS, OTR/L, SCSS
Deanne is a nationally certified occupational therapist who received her undergraduate Bachelor of Science in Occupational Therapy from Curtin University in Perth, Australia; she earned her Post-Professional Master's in Occupational Therapy from Misericordia University, PA in 2017 and will graduate in May 2019 with her Post-Professional Doctorate in Occupational Therapy also from Misericordia University, PA. AOTA Specialty Certification in School Systems (SCSS) earned November 2018. Deanne has worked in Australia, the United Kingdom and the United States of America and has over 24-years of experience in the field of occupational therapy. She has worked across all age groups to include preemies, pediatrics, adults, and geriatrics, within a variety of settings to include civilian and military hospitals: acute inpatient, rehabilitation and outpatient; community-based adult program; Skilled Nursing Facilities; Home Health, pediatrics and adults; private practice; and schools. De loves occupational therapy and cannot think of a better way to address the needs, wants and desires of those we serve.  She is excited to be a part of the HUCO team and strives to be a robust and collaborative member.  De is married to a career Naval Officer and has two children, a boy in high school and a girl in middle school. Between teaching driving and tween girl drama, "work" adds a good dose of balance. Her goals in life are to be a good person, treat others with dignity and respect, and to have fun while doing it.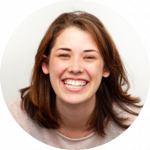 Kinsey Buchanan, MS, CCC-SLP
Kinsey is a certified Speech-Language Pathologist. She graduated with a Bachelors and Masters
from East Stroudsburg University of Pennsylvania. Since she graduated in 2016, she has been
pursuing her passion in working with individuals with disabilities of all ages and helping them
have a more fulfilling life. She has always had a heart for children with autism, and that is her
specialty. Kinsey enjoys art, music, and traveling, and hopes to explore opportunities now that
she has relocated to Virginia. She is looking forward to getting acclimated to the area and
getting to meet new people.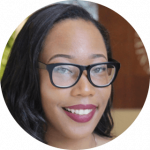 Teresa Jackson, MA, CF-SLP
Teresa Jackson is from southern Delaware. She graduated from Old Dominion University with a Bachelor of Science degree in Speech-Language Pathology and Audiology and a minor in Special Education. She earned her Master of Arts degree in Speech-Language Pathology from University of Delaware in Newark, Delaware. Teresa has experience assessing and treating children and adults in various settings including public and charter schools, outpatient clinics and skilled nursing facilities. Through education and experience, Teresa has also had the pleasure of working with a wide variety of diverse individuals, coupled with a similarly vast array of impairments and diagnoses. She is a firm believer of building sound rapport with her clients, insisting that the therapeutic relationship is foundational to both diagnostic and intervention processes for those of various cultural backgrounds as well as complex needs. Teresa is excited to collaborate with and be a part of the HUCO team. Outside of the realm of speech-Language pathology, Teresa enjoys traveling, going to church, and spending time with loved ones.
Administrative Support Staff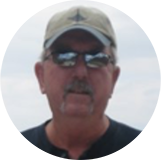 Douglas Union, Facilities Manager
Douglas is retired from the Norfolk Naval Shipyard. His hobbies include sailing, wood working, fishing and playing golf.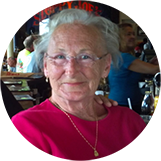 Sandy McClellan, Accounts Receivable Clerk
Sandy is a seasoned accounts payable & receivable specialist with 35 years's experience in bookkeeping and accounting with large and small businesses. A great portion of her employment has involved medical accounts associated with the Medicare and Medicaid systems. Sandy is professional, thorough and precise in her work. Sandy's husband is a retired U.S. Navy aviator. Together they have traveled worldwide while in the service and raising a family of three children and now many grandchildren. Now semi-retired, they reside on a beautiful lake in nearby North Carolina. Both enjoy travel, gardening, boating and community involvement.
Insurance Accepted
Anthem BCBS
Atnea
CCC+
Cigna
Humana
Humana Military
Magellan
Medicaid
Medicare
Optima Sentara
Optum United
Tricare
VA Premier
Private Pay
Accepted Insurance
(In addition to Private Pay)
Our Open House & Ribbon Cutting
September 18, 2017